used injection moulding machine


1,Screw of big length to diameter ratio.
2, Multi step adjustment of injection speed or pressure.
3,Back pressure control of molten plastic.
4,Double toggle mold closing system
5,Very good speed characteristic of high speed mold closing
6,Various kinds of hydraulic ejectors.
GH210
INJECTION UNIT
A
B
Sxrew diameter mm
45
45
Screw stroke mm
225
225
Screw L:D L/D
25
25
Shot volume cm3
358
358
shot weight Ps g
322
322
injection pressure Mpa
156
157
dwell pressure kgf/cm2
1587
1599
injection speed mm/sec
280
300
injection rate cm3/sec
445.1
476.9
screw rotate speed rpm
400
400
nozzle sealing force KN
54.4
40.6
nozzle advancestroke mm
50
80
heater power KW
14.1
CLAMPING UNIT


clamp force KN
2100
toggle steoke mm
490
space between tie bars mm
520×520
max.mould height mm
550
550
min.mould height mm
210
250
ejector number pc
5
ejector force KN
61.5
ejector stroke mm
150
OTHERS




specialpump pressure Mpa
21
23
machine dimensions(L×W×H)m
5.64×1.3×1.86
Machine weight T
8
8.5
oil tank capacity L
300
pump motor power KW
30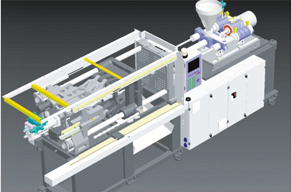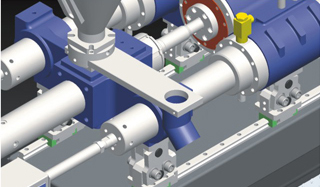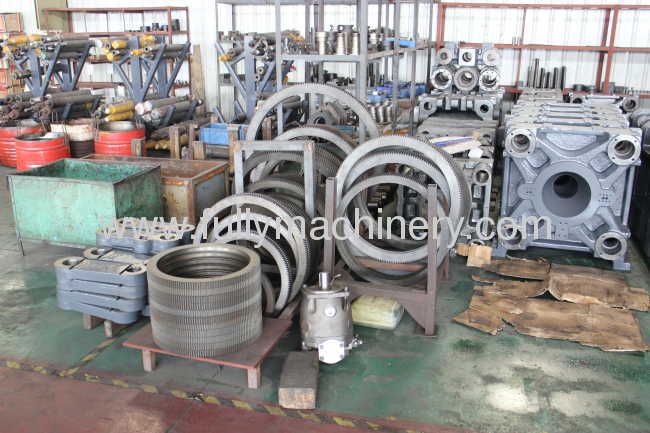 The application of ultra high speed injection molding in the thin piece is generally divided into three categories, one is a product belongs to daily necessities, characterized by small, but the forming size requires less precision, such as aviation, food containers, food tray, vase; second is the electric machinery parts, except for ultra-thin the characteristics, has the size precision parts, such as intake manifold, oil seals, bearings, seals, piston ABS, pinion, horn net, plastic screen, SD card; third is the electronic information products, not only the size requirements of precision, but also finished the mechanical, optical, and electrical characteristics are different requirements, such as CD, DVD, non-contact IC card, optical fiber connector, connector, the read head bearing, IC slot, IC tray, watch or camera parts etc..


Injection molding machine, injection molding machine or injection machine. It is the main forming equipment plastic products, thermoplastic or thermosetting plastics using plastic molding into various shapes. Divided into vertical, horizontal, all electric. The function of heating plastic injection, high voltage is applied to the molten plastic, so that the injection and full of mold cavity

Welcome to my company contact information